Let's be honest - most of your evenings and days off are spent doing nothing. You are either re-watching shows you know by heart or scrolling through your social media feeds. No matter how many New Year's resolutions and promises you've made to yourself, you somehow end up doing the same. It's about time to change that - finding a hobby in Nashville is very easy as this city offers something for everyone.

Whether you're looking to enjoy family-friendly activities or something to do on your own, you can definitely find it in Nashville. We surely hope that this article will inspire you to get off your couch and find an activity you will love and enjoy doing. So let us begin!

Why are hobbies important?

If you feel that you don't have an interest, don't despair. Many people believe that, but only because they still haven't discovered their passion. It's probably the same case with you - you just have to try different things, and you will for sure find something that fulfills you. Nowadays, there are so many options that it's almost impossible not to find something you like. In Nashville alone, there are so many choices.

Hobbies are important as they allow us to learn new skills. Also, as they are something we enjoy doing, they enrich our lives and make us feel better. They are also not just fun but very healthy for us. If you spend your leisure time doing something you love, you will de-stress and find your inner peace again. Plus, it lowers the risk of high blood pressure.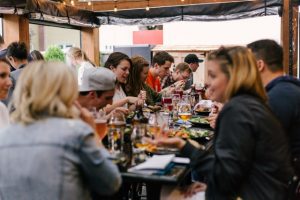 What type of person are you?

What you like and enjoy doing depends on what kind of person you are. Your preferences and characteristics will determine what type of hobby you should try. Depending on your personality type, we've selected different activities you can try in Nashville. Hopefully, you'll find yourself in one of them and make it into your passion.

Do you enjoy the outdoors and adventures?

If you are the adventurous type, you will be happy to know there are plenty of hidden weekend getaways in Tennessee where you can explore nature, enjoy hiking, backpacking, or even camping. You can try a lot of new outdoor hobbies in Tennessee State Parks.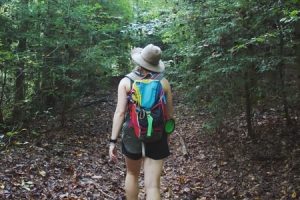 Hiking combines beautiful views with cardio fitness. It's a very healthy way to have quiet time for yourself. Camping is perfect for families but also if you enjoy spending time alone in nature. The best part is, there are so many places in and around Nashville. We strongly recommend Radnor Lake State Park. It's perfect if you are a fishing fan, too.

Another peaceful hobby you can enjoy while outdoors and is very popular in Nashville is bird watching. Pack your camera and head to Shelby Park and Bottoms; you will be truly amazed.

Are you artistic and creative?

If you are more of an artistic type, you'll be happy to know that there are many different things to try in Nashville. Regardless if you are into acting, painting, music, or even cooking and baking, you will definitely be able to find something you'll love.

Many people that hired Spyder Moving to help them relocate here claim that LARPing is a must-try. It's becoming more and more popular around the US, and there are groups in Nashville, too. Live-Action Role-Playing can be very fun and exciting. On top of that, you'll improve your history knowledge and get to know some fascinating people. There are also many cool improv troupes you could join.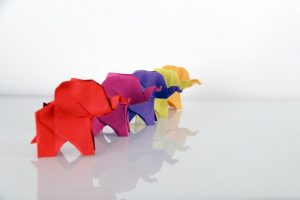 You can also enroll in different Art & Painting Classes. There are many choices for both adults and kids to learn drawing, painting, and event photography. Nashville also hosts Paint Nites, where you can sip wine and get creative with your friends. If you enjoy the alone time more, try making scrapbooks or enrolling in quilting, knitting, or calligraphy courses.

Another great way to spend your leisure time and learn a great new skill is to take music lessons. You can even try setting up an amateur radio or hosting your own podcast, depending on what interests you. Don't forget dance lessons - there are so many great clubs in Nashville.

Some hobbies can turn into a source of income if you are passionate enough about them:




Makeup courses




Jewelry making




Clothes design




Illustration and design




Baking and cooking



You can even find
makeup, jewelry making, or clothes design classes
. If you are talented and this really fulfills you, it can turn into more than just a hobby.
Or are you more of a sports type?
Finding a hobby in Nashville is extremely easy if you love doing sports. There are so many options for indoor activities. Also, gorgeous
outdoor spaces
give an opportunity to try out different sports outside.
We already talked about hiking, but there are many other sports you can try. For example,
Roller derby and parkour are very popular
; it all depends on how extreme you want to go. From
bowling
,
basketball
,
flag football
,
dodgeball
,
cornhole
,
soccer
,
kickball
,
softball
,
volleyball
, and many more to even
beer pong
! Nashville Sports League has it all and gathers people of all ages. All you need to do is get off your couch and try something new. Guaranteed
you'll at least have some fun
if not entirely fall in love with the activity.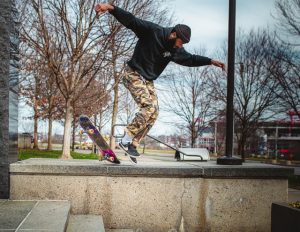 What if you are new to Nashville?
Moving is
one of the most stressful events
in our lives, especially if you are moving to a new state. Not just the process itself but also the fear of the unknown. If you are a
new homeowner
, will you be able to keep up with the mortgage and other finances? Will you fit in and find new friends? Are you going to be able to continue doing what you enjoy? You are probably asking yourself these and many more questions, which only add to the overall stress.
But if you have decided to relocate and
make Tennessee your new home
, we can assure you that
you made a perfect choice
. Therefore, you should definitely stop stressing. You are probably familiar with Southern hospitality, so you can be certain you'll meet new people who will be happy to show you around and help you with finding a hobby in Nashville.
Final words
Whether it's painting, singing, or doing parkour, Nashville offers so many fun activities which you can enjoy in your leisure time. Therefore, finding a hobby in Nashville is very easy; you just need to step out of your comfort zone and try something new. Guaranteed, you will find a passion for life!