Nashville is widely known as a great city for music lovers, especially because of its thriving country music scene. It also has the reputation of a place where you can enjoy an excellent meal in one of its many exquisite restaurants. What you might not have known, on the other hand, is the fact that this beautiful city also offers many great outdoor spaces, where you can relax and enjoy some time off. In fact, the great Nashville outdoors are among the 5 things we love the most about this city. So, let us take a look at our favorite outdoor spaces in Nashville, so that you know what you shouldn't miss seeing.



Warner Parks
It is hard to choose just a few best outdoor spaces in Nashville, but let us begin with Warner Parks. Found in the close vicinity of Downtown Nashville, this serene location stretches over 3000 acres, covered in beautiful greenery. Due to the its size, the many appealing potential activities, and the amazing natural attractions, it is easy to lose yourself and spend the entire day in Warner Parks.
If you are looking for some stimulating physical activity, you can enjoy the well-kept athletic fields, hiking trails, or the golf course. There's a long, winding road where you can cycle or treat yourself to a nice drive along the picturesque scenery. If you have a dog, you can bring your pet with you, as Warner Parks also offer a nice dog park. Or, you can simply bring some food and drinks, find yourself a nice location somewhere in the park, and forget all about your worries.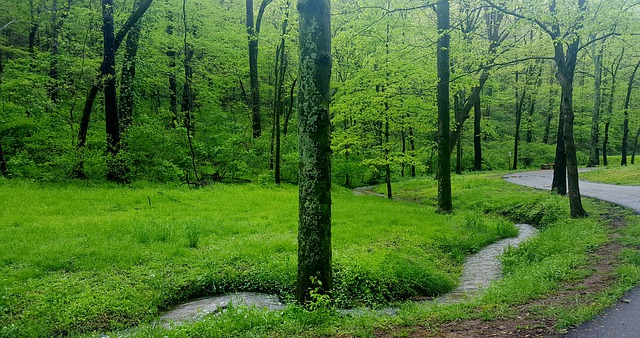 Cheekwood Botanical Gardens
This is another great place where time passes quickly. Cheekwood Botanical Gardens are so delightful that it is easy to see why this is one our favorite Nashville outdoor spaces. This botanical garden does not only feature a variety of amazing sights, but is also found on the grounds of the old Cheek estate, which is in itself quite an attraction. The Japanese Garden, though, is certainly the one thing you simply have to see, even if you don't have enough time to stick around for a long period of time, as it is quite breathtaking.
But, that's not all! Here, you can enjoy some delicious food, while marveling at the beautiful natural backdrop. Honestly, we can hardly think of a better combination. And if that wasn't enough, there's also an interesting museum located on the Cheek estate. Made in the Georgian tradition, this museum displays all sorts of intriguing artwork. All in all, hanging around the Cheekwood Botanical Gardens is such a nice way to spend the day that we're sorry we're not there right now. But, there's always tomorrow.
Nashville Shores
The summers in Nashville are hot, it's true. But with a great water park such as Nashville Shore, there is no need to worry or think twice about the best possible way to battle the heat. The Nashville Shore is among the most appealing outdoor spaces in Nashville because of its many attractions and the top quality-state of the park.
Great pools and slides are just the tip of the iceberg when it comes to the Nashville Shore water park. It is located next to a delightful lake and its corresponding beach. You can cruise the lake or rent one of the cabins in the Lakeside Resort. This is a great place for a short vacation. Stay at a lovely cabin, enjoy the water and natural attractions, and try to forget the fact that, sooner or later, you will have to travel back to the city.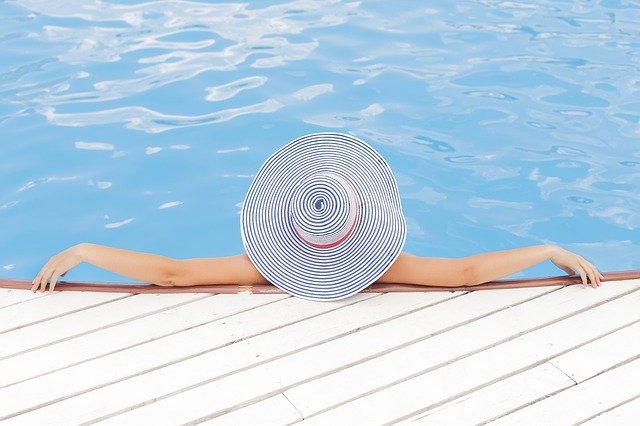 Cumberland River Pedestrian Bridge
This bridge connects Downtown Nashville and the eastern part of the city. But, apart from its practical function, it is also an excellent place to hang out in a relaxing atmosphere. You can take some exquisite pictures, you can have a picnic, you can socialize with your friends, or you can bring a partner for some romantic time together. If cycling is one of your hobbies, you will be pleased to learn that the Cumberland River Pedestrian Bridge also features a bike path. And, there is also an elevator that was installed to make the bridge even more accessible.
While being a great outdoor space to spend your time in, this bridge also offers the feeling of being in an urban environment, making it an ideal blend of nature and technology. And, there's nothing quite like marveling at a sunset setting in the background of the Nashville skyline. With such amazing outdoor spaces right in the city, it isn't hard to see why you'll quickly fall in love with Nashville.
Arrington Vineyards
For this attraction, you will need to drive about half an hour if you are traveling from Nashville, but taking the time to do so can easily pay off. The drive itself is pleasant enough, as you will pass next to some nice scenery. And then, you will encounter amazingly tranquil rolling hills, surrounding this great winery and setting the scene for a day outdoors that you won't forget anytime soon.
After tasting the wine (for free, of course), we recommend treating yourself and your friends to a nice picnic on this beautiful location. Buy a bottle of wine and some meats or cheese right there at the Arrington Vineyards, and have a great time while admiring the beautiful vistas.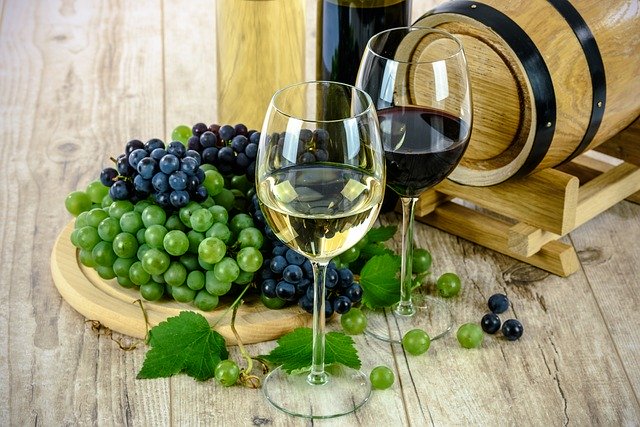 Moving to Nashville
If you are now just as in love with Nashville as we are, you might decide that moving here is the right thing for you. If that happens, ahead of you lies the difficult process of moving. Packing, finding a large enough moving vehicle, organizing the logistics of your relocation — all of that takes a lot of time and effort. That is why we suggest hiring a reliable moving company, such as
spydermoving.com
, whose employees will make your relocation a breeze.
Of course, you can handle everything on your own, too, if you set your mind to it. But in a huge majority of cases, doing so results in an unnecessary waste of time. Why worry about getting a good night's sleep or not finding enough time to dedicate to your hobbies, when you can easily solve this problem, and at an affordable rate? And this doesn't only apply to Nashville; with the right assistance, you can
move with ease to all parts of Tennessee
quickly and painlessly.
No matter what you decide, we wish you the best of luck with buying and moving to your new home. Without doubt, you will easily find that you have made the right move. This city has many qualities, and the outdoor spaces in Nashville are just as beautiful as the ones in the world's most attractive cities. Take the time to visit the ones we've described; you won't regret it.
https://pixabay.com/photos/nashville-percy-warner-park-4463867/
https://pixabay.com/photos/wine-glass-white-grapes-drinks-1761613/
https://pixabay.com/photos/pool-swimming-swimming-pool-690034/
https://pixabay.com/photos/nashville-tennessee-scene-scenery-1156978/