Have you been thinking about going on a weekend getaway but don't want to go far from home? This seems to be the trend during this crazy time we are living in, also known as, the Covid-19 global pandemic. The only problem is, no one wants to go to a highly populated tourist attraction like the bars on Broadway. With social distancing in mind, we are breaking down some amazing off-the-beaten-path weekend getaways in Tennessee!



Murfreesboro, TN
Formerly the capital of Tennessee from 1818 to 1826, Murfreesboro is the largest suburb of Nashville and the 6th largest in the state. It's located a little over 30 miles outside of Nashville and although it is heavily populated, there are a bunch of secluded areas to venture off to.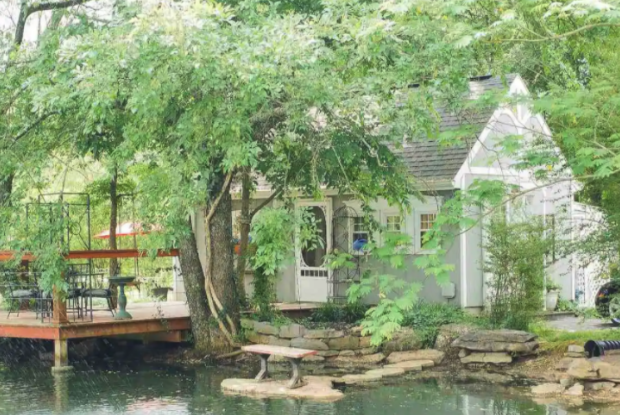 Where to stay:
Le Petit Chateau Tiny Home
Where to eat: MaeMax Market, The Alley on Main, Mayday Brewery, Maple Street Grill, Luca's Pizzeria, Primrose Table, Steakhouse Five, Sami's Brick Oven Pizzeria, Mexica Tipico
Things to do: Farm Hop, Disc Golf, Public Golf Courses
Santa Fe, TN
Located in Maury County, Santa Fe was named after a post office and was established in 1849. Although Santa Fe is fairly rural, it is centrally located near popular cities Columbia, Spring Hill, and Thompson Station.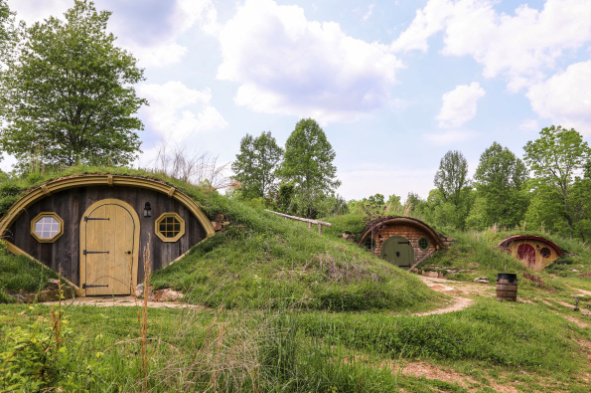 Where to stay:
Forest Gully Farms
Where to eat: Brown Bag, Tony's Eat and Drink, Delta Bound, Ground, Circa, 1892 Leiper's Fork, Papa Boudreaux's Cajun Cafe, Red Pony, Herban Market, Oscar's Taco Shop
Things to do: Arrington Vineyards, Disc Golf, Public Golf Courses, Crockett Park, Liberty Park
Gatlinburg, TN
Gatlinburg, known as the gateway to The Smoky Mountains, is located 39 miles outside of Knoxville, TN. Being a popular vacation spot, Gatlinburg has an abundance of tourist attractions, but also features tucked away cabins to enjoy nature.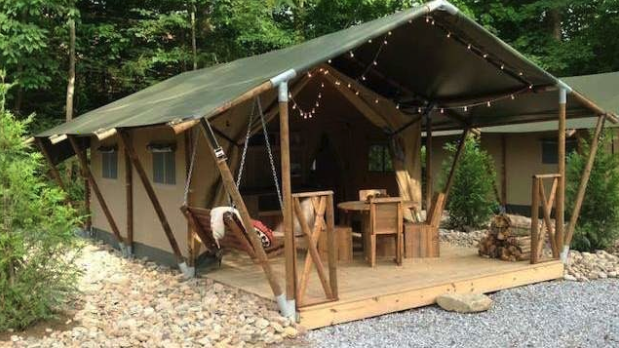 Where to stay:
Camp Le Conte
Where to eat: The Park Grill, Hungry Bear BBQ, Pancake Pantry, Cherokee Grill and Steakhouse, No Way Jose's Cantina, Wild Plum Tea Room, The Peddler Steakhouse, Calhoun's BBQ, Bubba Grump Shrimp Co., Bennett's Pit Bar-B-Que, Smoky Mountain Brewery
Things to do: Dollywood, Ole Smoky, Parrot Mountain and Gardens, Pirates Voyage, Rafting in the Smokies, Skylift and Skybridge, Splash Country, Sugarland distillery, Wonderworks, Great Smoky Mountains National Park, Ripley's Aquarium of the Smokies, The Island in Pigeon Forge, CLIMB Works Smoky Mountains - Zipline Tour, Dolly Parton's Stampede, Paula Deen's Lumberjack Feud Show and Adventure Park, Sugarlands Distilling Company
Sevierville
The old stomping grounds of the famous country music star, Dolly Parton, Sevierville is a quaint town near Gatlinburg that features forest trails, waterfalls, and the Tennessee Museum of Aviation, where you will find rare vintage aircraft. Also located in Sevierville, are vast underground caves known as the Forbidden Caverns.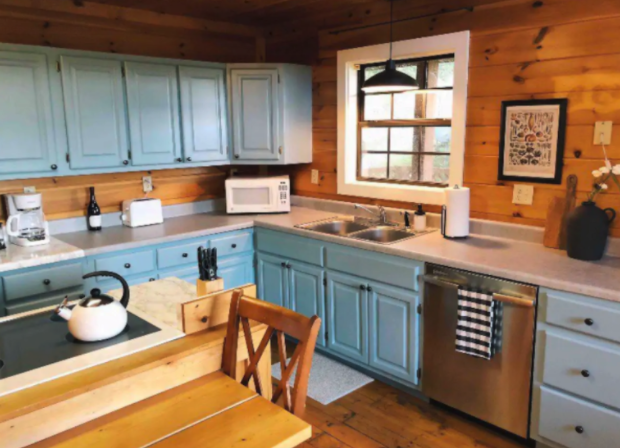 Where to stay:
Juniper Mountain Retreat
Where to eat: The Diner, English Mountain Trout Farm & Grill, The Apple Valley Creamery, Elvira's Café, Applewood Farmhouse Restaurant, Holston's Kitchen, Deep South Smokehouse Grill, PawPaw's Kajun Kitchen, Bistro 109
Things to do: Distilleries, antique stores, ATV Tour, Dolly Parton Statue, Cades Cove Sightseeing, The Forbidden Caverns, The Tennessee Museum of Aviation.
Chattanooga, TN
Although the 4th largest city in Tennessee, there is plenty of nature in Chattanooga, which is why it is nicknamed the scenic city. Surrounded by mountains and ridges, there is a laundry list of outdoorsy activities to do including hiking, Lookout Point, Ruby Falls, Rock City, and more!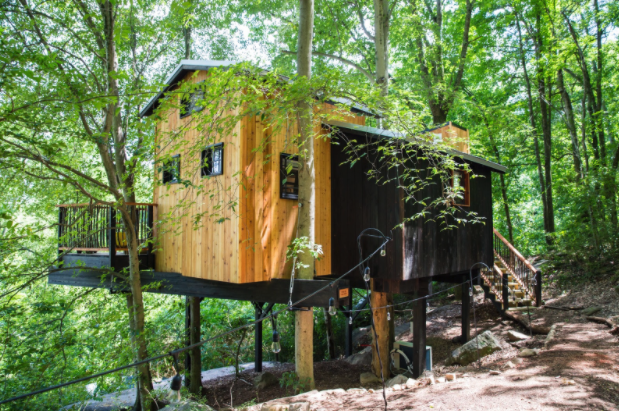 Where to stay:
Treetop Hideaways
Where to eat: Yellow Deli, Tony's Pasta Shop, Urban Stack, STIR, Alleia, Taco Mamacita, Flying Squirrel, Public House, State of Confusion, Taqueria Jalisco Ania, Mojo Burrito, Lupi's, Champys
Things to do: Hiking, Tennessee Aquarium, Lookout Point at Lookout Mountain, Ruby Falls, Coolidge Park, Hunter Museum, Art District, White Water Rafting, Rock City, Chattanooga Choo Choo, Lookout Mountain Incline Railway, Racoon Mountain, Sunset Rock