Traveling is one of the best ways to experience new places, people, and cultures. However, there's always the question of whether you'll get to see everything worth seeing in the place you're visiting. If you don't have a tour guide or someone trustworthy to recommend places that they know you'll like, then you're left to fend for yourself. Nevertheless, that doesn't mean that you can't gather this information elsewhere. The internet offers plenty of great and resourceful pieces of advice on where to go. Since Nashville is a place that's most certainly worth visiting, you should see its mesmerizing views from all the best spots. So, here are some of the best rooftops to have a drink in Nashville and enjoy your time there.

An abundance of enjoyable Nashville spots
Although you should be careful when gathering information online,
this isn't a case where you have to worry as much
. If you wish to find the best rooftop to have a drink in Nashville, chances are, you won't be wrong, whichever you pick. No matter if you're looking for
coffee shops in Nashville
that give away a relaxed and chill vibe, or if you're into something a bit more fast-paced, there's a place for everyone here. Here are some of them that continue to be favorites both for locals and tourists.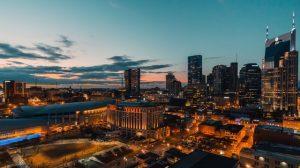 If you're looking for a rooftop to have a drink in Nashville, there's really no shortage of them.
Denim
Denim is
one of the most comfortable and luxurious rooftops
in Nashville. Here, you can find seasonally-inspired craft cocktails. There's a very well-thought-out menu that serves a mixture of American staples and Mediterranean-influenced dishes. If you're looking to relax but have some fun at the same time, this is it. It's really the best of both worlds. You'll get to lead a flowy conversation with your date, friends, or even coworkers while listening to a curated soundtrack and enjoying a beautiful view.
L.A. Jackson
If you're looking for
a popular spot that's bound to be a bit crowded
, give L.A. Jackson a try. Out of all the rooftops in Nashville to have a drink, this one might have the best social scene and atmosphere. It's located in The Gulch and has two other restaurants beside it, which means you won't run out of options. No matter what time of the day you visit,
it won't be slow, and it will be uninhibited
. Although everything on the menu is excellent, you should check out the Southern-inspired dishes and beers since those are their staples.
Bobby Hotel
Bobby is just the place for the people who prefer
Nashville cocktail bars
vibe to coffee and lounging. There are also private cabanas and a pool available. In its base, it's a boutique hotel with quite a different vibe from any other rooftop bar in Nashville. It has one of the most stocked bars in the entire city. If you're looking to
have a high-end experience and try a scotch you've not had a chance to try yet
, you won't be disappointed.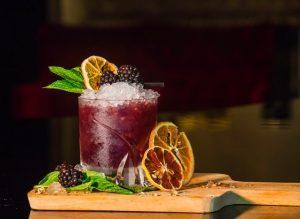 Out of all the rooftops to have a drink in Nashville, Bobby is the one where you'll have the best cocktails.
Nashville Underground
Along with the other rooftops to have a drink in Nashville,
Nashville Underground has a great view.
However, what differentiates it is a double-decker roof with a dance floor. It also has a comfortable seating area and a dog-friendly spot with grass on it. The owners state that their open-air terrace is the tallest in the city. It's a place that
aims to impress, and it certainly does so with ease
. Its patio is divided into all sorts of comfy spaces for relaxing and lounging.
Rare Bird
On this downtown rooftop,
you'll find fireplaces, couches, a great cocktail program alongside a covered bar area
. Its relatively new interior is one of the best-looking ones in all of Nashville. Also, the cocktail program of creative drinks can rival any other the town has to offer.
Long-distance moving to Nashville
If you've visited Nashville and had drinks on its rooftops,
you know just how unique this city is
. It's no rarity that many who travel there wish to move to Nashville. However, relocating, especially long-distance moving, isn't a small thing. It involves uprooting your life completely, days of preparations, and quite a bit of stress. You need to be ready for it and to really want to
become a Nashville resident
. Nonetheless, if you have decided to take this step,
you shouldn't wait to talk yourself out of it
. Contact your movers, and book the moving day.
Don't forget to have fun once you've relocated
Once you've taken the plunge and moved to Nashville,
don't fall into a rut
. It's pretty easy for this to happen when you begin to work, and all your obligations start creeping in. Remind yourself that there are all these wonderful rooftops to have a drink in Nashville and go out from time to time.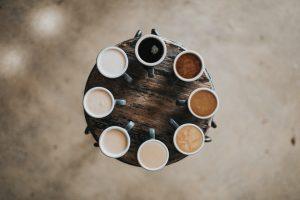 Once you've discovered your favorite spots to have a drink in Nashville and have moved there, don't forget to have fun.
Having a pet is not an issue
If you own a pet, you'll be happy to know that most Nashville rooftops are
dog-friendly spots to visit
. There's no need to worry about who'll dog-sit while you're out having fun. Although it doesn't sound like a serious problem to have,
many people own pets, and this certainly makes it easier for them
.
So, if you have a dog, and that was the reason for your hesitation, you can rest assured that your furry companion will love living in Nashville as much as you. Therefore, know that your decision to collaborate with
Spyder Moving
and start afresh someplace exciting was the right one.
Make a list of your favorite rooftops to have a drink in Nashville
Once you've experienced all the rooftops to have a drink in Nashville yourself, you'll have formed an opinion. For the sake of all the new generations that'll visit or maybe even move to this fantastic city,
rate and review these spots
. It won't take up much of your time, but it'll be valuable to someone who's looking for this information.