Have you just moved to Nashville? Or, have you lived there your entire life? Whatever your answer may be, you will start looking for things to do around Nashville sooner or later. Nobody blames you! It is human nature to wander and seek adventures and little pleasures, such as day trips.

Luckily, there is soo much to do in Nashville - from visiting quaint little towns and picturesque sightseeing places to adrenaline excursions and sporting events. To put it simply - it does not matter whether you are interested in nature, history, or adrenaline rush - Nashville's surrounding area has got you covered!

So, where are you going this weekend? If you do not know yet, your weekend plan is just a 'google' away. But, if you want an even faster answer, we are here to offer it. Thus, without further ado, here are some day trips and things to do around Nashville that you will undoubtedly enjoy.

The Great Smoky Mountains

No matter which Tennessee city you call home or even which city you plan on calling home soon, you must visit the Great Smoky Mountains. If you want to go to this mesmerizing place from Nashville, you can start by going to Gatlinburg, a small town to the east. You will need to drive for around 3 hours to reach the mountain, but we assure you that it will be worth it. After all, the Great Smoky Mountains are the most visited national park in the entire USA for a reason.

Here, besides enjoying the fresh air and trying yourself in mountain climbing, you can also go mountain biking and skiing. Or, have a picnic and enjoy the unique flora and fauna found here. So, once you are done with all the outdoor spaces in Nashville, consider visiting the Great Smoky Mountains nearby. Trust us; you will not be disappointed!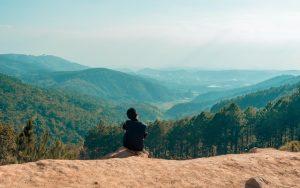 The Great Smoky Mountains are breathtaking no matter the season. So, if you are looking for things to do around Nashville, this is where you can start.

The Hermitage Mansion

The Hermitage was the home of the seventh president of the United States of America, Andrew Jackson. It is located just a half an hour drive away from Nashville, making it a perfect place for a day trip. However, besides seeing this magnificent mansion and visiting the history museum, you can also participate in several tours such as wagon rides and a ghost tour.

The surroundings of this place are soo beautiful that calling bestlongdistancmovers.com and moving here will undoubtedly cross your mind several times! As soon as you come to this area, you will experience greenery and fresh air. Everything will seem park-like. And, when you want a little bit of 'civilization', you can always go to one of several authentic restaurants and coffee shops.

Charming Chattanooga

Another great idea for a day trip is visiting the charming Chattanooga. It is located southwest of Nashville, and it will take you two hours by car. Chattanooga is great for exploring whether you are a student, a big family, or a senior. There is always something interesting to do here. For instance, you can join the paddleboat tour and see the city from the water. Or, you can see the city on foot too - there is a 10-mile long park going from the dam all the way to the city center.

Do not waste your time on coffee shops and similar places - there are plenty of great coffee shops in Nashville. Instead, check out one of many museums and galleries. Or, go to the place Chattanooga is famous for - the Tennessee Valley Railroad, where you can relive the Chattanooga Choo-Choo experience.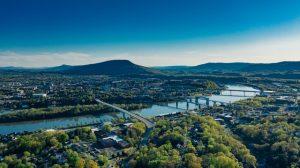 A day trip to Chattanooga will make you come back for more.

The Home of the King - Memphis

If you are a music enthusiast, Memphis is the place to be! Here, you can enjoy the music scene, Graceland, Beale Street, the famous Sun Studio, etc. Moreover, you can also visit the Elvis Presley Memphis Complex, where you will get a chance to see the 'King's luxury car collections, his private yachts and jets, and all of his costumes. Many tours have everything planned out, so if you do not want to miss a thing, they are the way to go.

However, be prepared to leave for Memphis early in the morning as you will need to drive for approximately three hours to get there from Nashville. But, it will be worth it! Moreover, while you are there, explore the parks and architecture too - there is plenty to see. You will not be the first one to fall in love with Memphis and instantly start looking for professionals to assist with your relocation. And if you really decide to take the plunge and move here, like so many before you, you won't regret it.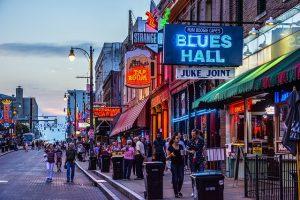 Memphis is a lot of fun; there is no doubt about that.

The City of Gallatin

Once you run out of all the family-friendly things to do in Nashville, consider visiting the City of Gallatin. Reaching it is very easy - just go thirty minutes to the northeast. This city is great for families as it is safe, quiet, filled with green spots, and is very educational. Your children can run around the parks or through the tree-lined streets. And, if they are a bit older, you can all go to the Summer County Museum. This museum features outstanding collections of fossils, Native American and African American artifacts, pioneer and early settler goods, antique toys and kitchen utensils, etc.

The city of Gallatin is also home to the oldest mansion in the United States of America - the so-called Trousdale Place. Its architecture is mesmerizing, and it really portrays the 1813 lifestyle. Once you book your appointment to visit the mansion, besides the architecture, you will also be able to see a fantastic collection of books and furniture pieces from that period.

This concludes our list of suggestions for day trips and things to do around Nashville. But don't think this is all there is to it. This beautiful place has a lot more to offer, and you will always want to come back for more.