Hot summer days are ideal for icy cold drinks with friends. You may want to unwind after a long day, catch up with your buddies, watch your favorite game, or simply freshen up a bit. Luckily, Nashville is a great city for outdoor eating and drinking, known for its fantastic food scene and fabulous happy hour specials. To help you decide where to go, here's a list of the best happy hours in Nashville!

M.L. Rose
Happy hour: Monday-Friday 3-6 PM
M.L. Rose has four locations across Nashville — in Melrose, Sylvan Park, Capitol View, and Providence. This place offers fantastic burgers, waffle fries, and craft beer. Additionally, they offer sandwiches, delicious wings, and fresh salads.
During happy hour, all appetizers, liquor, wine, and beer are $1 off.
Other weekly specials are available in each of their locations across the city, so if you're lucky enough, you may catch 2-for-1 craft beer offers or 2-for-1 brunch drinks during weekends
. They have some of the best beer options in the city, and their outdoor options are amazing for hanging out after work!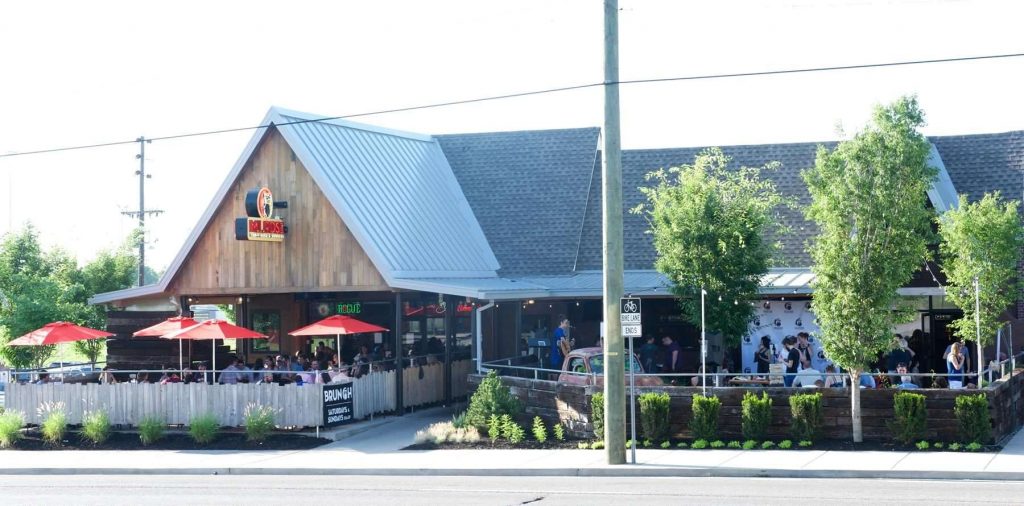 The Listening Room Café
Happy hour: Monday-Saturday 3-5 PM
The Listening Room Café located in the vibrant SoBro neighborhood is a one-of-a-kind performance venue for local singers and songwriters. It's also a fantastic place for drinks thanks to happy hour deals of $5 cocktails, $5 select house wines, and $3 select draft beers. There's also a great seasonal food menu centered around the freshest local ingredients. This café is the perfect place to enjoy
all you love about Nashville
. Here you can try unique Nashville flavors, watch amazing shows and relax while listening to various artists
.
Mangia Nashville
Happy hour: Monday- Friday 4-6 PM
Mangia Nashville is an Italian restaurant and bar where you can taste traditional cuisine and cocktails, enjoy the lively atmosphere, meet new people, sing, and dance. Foodies from all over the US and beyond are amazed by this joyful place and house-made specialties. You can try authentic Italian food here, such as delicious Rosemary Garlic and Black Carbon Focaccia Bread, Sausage, Cheeses, and Limoncello.
This place offers one of the best happy hours in Nashville
, and offers are changing daily. So, you can enjoy:



Pint and Pie Mondays when pints are only $2




2 for 1 well drinks/beers/ciders on Tuesdays and Thursdays




Wine Down Wednesdays when all house wines are $5




$1 off all bar drinks on Fridays



$1 off all appetizers and pizza on Tuesdays and Fridays.


Five Points Pizza
Happy hour: Monday-Friday 2-6 PM
This popular pizza place is located in East and West Nashville, and it's especially attractive during their weekday happy hour. That's when you can order any pizza slice plus any draft beer for $8 only. If this doesn't satisfy you, you can grab a slice of pepperoni or cheese pizza plus a High Life or PBR for $5. In addition to mouthwatering pizza, this is where you can try delicious Stromboli and Cannoli for dessert
.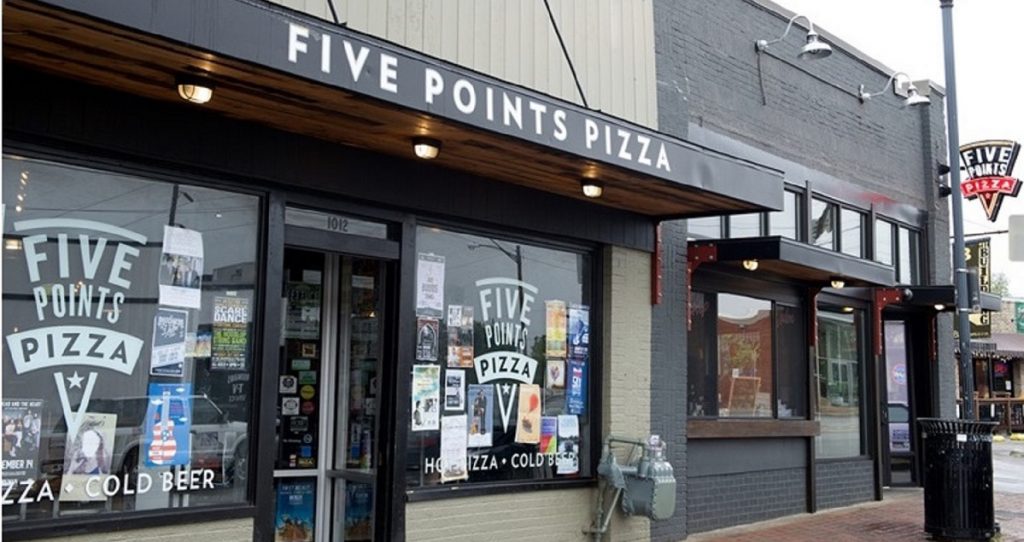 Butchertown Hall
Happy hour: Monday-Friday 3-5 PM and Sunday 2-6 PM
If you want to try flavors characteristic of the Texas Hill Country, visit the Butchertown Hall located at Morgan Park in the
Germantown community
. It's the perfect spot for tasting Texas-style BBQ with the finest wood-fired premium cuts, craft tacos, roasted oysters, and superior margaritas.
During happy hour, you can have Margarita or Paloma for $6, beer for only $4 or $5, and wine for $5.
If you're hungry (as you'll almost certainly be in this fantastic atmosphere), you can order Street Corn Empanadas for $8, Sticky Smoky Wings for $9, Single Butcher Burger for $11, 2 Tacos Ta Buenos for $8 or Brisket Nachos for $12
.
Tennessee Brew Works
Happy hour: Monday-Friday 3-6 PM
This stylish modern craft brewery and taproom will impress you with one of the best happy hours in Nashville. Tennessee Brew Works has a mission to pay homage to Tennessee state's land, traditions, and culture. They do it by creating phenomenal craft beer and using only natural ingredients from local farms. During happy hour, you can have spinach dip with tortilla chips for $8 or two Street Style Tacos for $6 (choose between Braised Brisket, Hot Chicken, or Asian Cauliflower).
If you want to capture the essence of the local culture, this is the perfect place to visit. It's also a place where many newcomers in the city like to meet and gather. Year by year, more and more people are relocating to Nashville driven by its charm and lifestyle. If you fall in love with this city as well,
verifiedmovers.com
is where you can find reliable moving companies with licenses and good reviews. You can compare their services and quotes until you find a good fit
.
Lockeland Table
Community Hour (Happy Hour with a twist): Monday-Saturday 4-6 PM
Lockeland Table has its own version of the traditional happy hour. Here, you'll find not only great prices, but you'll also
support the community because a portion of the profits goes to schools in and around Nashville
. The welcoming environment of this place is impressive. You can come here with your friends or family to share a fantastic meal while helping the community. There's an excellent offer of shareable dishes and drinks as well as a kid's menu with healthy options.
During Community Hour, snacks for sharing (such as Black-Eyed Pea Hummus, Queso Fondito, Korean Beef Street Tacos, General Hal's Chicken Wings, NY cheese Pizza, and Pimento Cheese Hushpuppies) are $6. Kid's meals (main dish plus side plus dessert) are $7.50 and drinks are $6. There are also various attractive daily specials in case you come outside of happy hour
.
Ready to move to Nashville already?
If you've decided to move to Music City, you will be amazed by so many things in addition to great food and restaurants. When you start planning your relocation, have in mind that
the process begins with right professionals
. To make your move from another city to Nashville as smooth as possible, you can choose from a wide range of services that reliable moving companies in Tennessee offer. From free moving estimates, packing, and unpacking services to safe transport and storage solutions. Once you successfully relocate, you can enjoy the city's food and coffee, lively bar scene, music, passions for sports, and many other things that you'll soon discover.
Conclusion
The best happy hours in Nashville offer an excellent opportunity to visit fantastic places,
try the best cocktails
, taste authentic food and forget about all your worries for a while
.
Photos used:
https://unsplash.com/photos/UfKtuYIbNqI
https://unsplash.com/photos/bTN-zKFy9uA
https://unsplash.com/photos/SU1LFoeEUkk
https://unsplash.com/photos/o1Bxf1tX9t0
.