Whether you're a first-time homebuyer or a real estate pro, buying a house is a big investment. That's why, wherever you might be in your home-buying journey, it is important to figure out what type of home will fit not only your budget but also your personal taste and lifestyle. Some buyers may seek a more modern house design with an open-concept layout, while others prefer the charm and timelessness of a more traditional house style. Some may desire a spacious yard, while others may not want to deal with the upkeep.
Whatever your needs and preferences are, Nashville has a wide variety of home styles to choose from. We've broken it down to the top four home styles in Nashville, and where you can find them.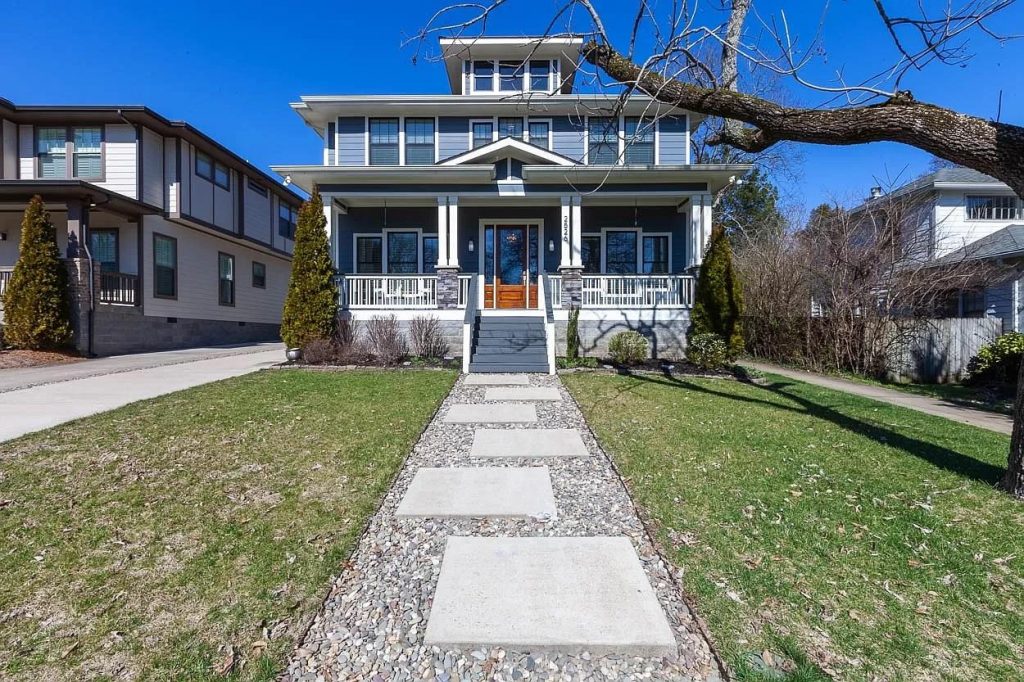 FOURSQUARE
The American Foursquare is a type of house that rose to popularity around the mid-1890s to late 1930s. In contrast to the more ornate Victorian and Revival styles that were popular during the later 19th century, the American Foursquare is plainer in design and typically incorporates Craftsman-style woodwork. These houses are generally square in shape and are usually two-and-half stories high with a center dormer, large front porch, and large, boxy rooms on each floor to maximize the interior space.
Other common features of the American Foursquare house style include a hipped roof, arched entries between common rooms, built-in cabinetry, and Craftsman-style woodwork. Some modern versions may also include an attached garage.
American Foursquare houses can be found throughout the Nashville area, but they are most prevalent in some of the more historic neighborhoods such as East Nashville, Edgehill, Hillsboro Village, and 12 South.
RANCH
Ranch-style houses are easily recognized by their long, low exterior profiles and open interior layouts. A more casual, informal style, the typical American ranch house is rectangular, L-shaped, or U-shaped in design and has a longer, lower-pitched roofline with an attached garage. Floor plans tend to be simpler and more open in concept, with separate living and bedroom areas and a patio. While the heyday of the ranch-style house occurred primarily during the post-war era from the 1940s through the 1970s, this classic American home-style has experienced a revival in popularity in recent years, particularly with younger families and first-time home buyers.
Ranch-style houses in Nashville are quite common, but they are most prevalent in more suburban neighborhoods like Brentwood, Crieve Hall, Green Hills, and Inglewood.
SHOTGUN (or HPR)
One of the most prominent house styles in the South from the mid-1800s through the 1920s, the shotgun house is a narrow, rectangular house that is traditionally about 12 feet wide with spacious, high-ceilinged rooms that flow one behind the next and a door at each end of the house. Older shotgun houses might only consist of two rooms, but modern variations of the style often include hallways or other additions to allow for more interior space. These houses are typically built very close to the street and to one another. In some cases, two shotgun houses might be adjoined by a common interior wall.
Shotgun-style houses are found primarily in more historic, urban areas of Nashville like Germantown or East Nashville.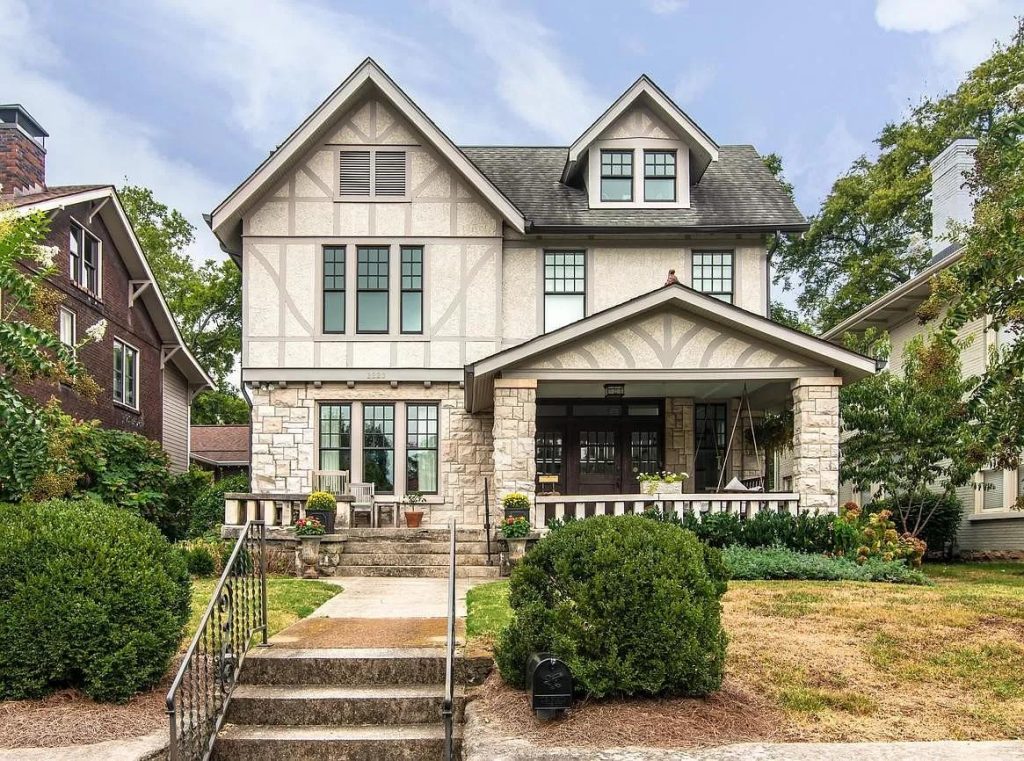 TUDOR
Tudor-style houses are very traditional in design and tend to have a more formal curb appeal. While modern Tudor style houses rose in popularity in the U.S. during the early 1900s, their design elements harken back to 17th and 18th century English architecture. Larger homes in the Tudor style often have the imposing look of an English manor house, while smaller Tudor homes favor the more whimsical look of a fairytale cottage. Although the style may vary, most Tudor houses have common features like a steeply pitched roof with multiple gables, a mostly brick facade decorated with half-timber framing, prominent brick or stone chimneys, and tall windows with rectangular or diamond-shaped panes. Doors are typically off-center with rounded archways at the top, and interiors feature heavier woodwork like wall paneling and ceiling beams.
Both larger and smaller Tudor-style houses in Nashville are most commonly found in areas like Belmont, Franklin, Green Hills, Hillsboro Village, and West End.
Ready to get started on your home-buying journey? Check out our current listings and contact us today!