Thinking about buying a new home is, by all means, a serious consideration. There are a few options to choose from and each one has its own perks. You can look for a used home someone else has already lived in, or you can search for new construction homes. In general, there are many benefits to buying new construction homes. You should consider them all before making a decision. For some, they will mean less stress from dealing with maintenance, for others modern and high-quality design. So let's see why new homes provide a more fulfilling experience and a better overall quality of life.

Pros of buying new construction homes

Just like the name indicates, new construction homes are brand new homes which have not been previously owned or used. Overall, there is something enticing about being the first owner. Everything is fresh, clean, and in perfect condition. The general feeling when you step into such a place for the first time is that it's built to last. It gives you the blank page to write your own lines while making it your home. Such places are quite desirable across all states. Should you find one, it's not even difficult to move there. With Best Cross Country Movers you can move to your pristine home in no time.

While you are thinking about purchasing, here are some of the benefits of buying new construction homes you should consider:




The financial aspect of buying new construction homes




They are move-in ready




There is less maintenance and fewer repairs




Fire and safety measures




Energy efficiency




New construction homes warranties




Possible customization



The financial aspect of buying new construction homes
Consider that these types of constructions are widely spread. Many builders have projects in more than one location. In order to keep the business growing, they need to sell new properties fast. This is your opportunity to
get a better deal as one of the early buyers
in a new community. So, you should start scouting as soon as you start considering this option.
Aside from these, there are other financial benefits. You might get subsidies in the shape of longer warranties, customization and adjustments, renovation, and many others. Additionally, the new home will not lose its value over time, like older homes. In case you decide to sell the property after a few years, you can get a good return on investment. Also, new homes are easy to find. For example, in Nashville,
The Anderson Group
can help you easily explore properties in the area.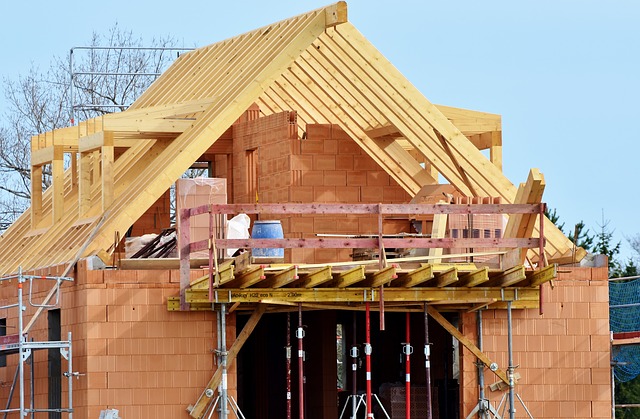 New construction homes are not hard to find.
They are move-in ready
Most of these new construction homes are ready for you to move in right away. The moment you sign your papers and get the keys, you will be able to get your belongings in. For example, you can have a new home in Tennessee for $365,000. It's a 3-bedroom place in a convenient location, and you have a great moving
option that works for all parts of Tennessee.
This is a good option for saving money because you won't have to wait long to move in. In some cases, people need to find temporary housing while they deal with selling their previous home. Not with new construction homes. Although the average price can be a bit higher,
it's a good investment in the long term
.
Less maintenance and fewer repairs
How many times did you need to bother with property maintenance? If you have an older home, house repairs and other troubles can take up valuable time. Not to mention that repairs can cost a lot too. You will avoid all these troubles if you buy a new construction property. At least for the first couple of years.
Investing in this type of housing allows for a financial vacation and peace of mind
. However, even with new construction homes, it is good to know
all the facts before buying
one.
Fire and safety measures
Older homes and buildings might not include all safety measures. On the other hand,
new construction places have all fire and other safety measures included
. The variety of modern and advanced devices we use today is finding its usage in housing. Smoke detectors, surveillance sensors, smart amenities, installations, and many more. Just look at the
Lake Forest homes
. They are an example of elegant craftsmanship and are completely modern and safe.
Energy efficiency
Speaking of modern homes, energy efficiency is another great benefit.
New homes are built with quality materials by using modern methods
. In general, their insulation will save you a lot of money in the long term. Whether you need to cool down in summer, or heat your place in winter, your home will be completely economical. And that's not all. Newly constructed homes often include green systems and top-class appliances. They are made for saving electricity and other resources. Finally, there is less noise pollution in new homes since the materials provide great sound isolation.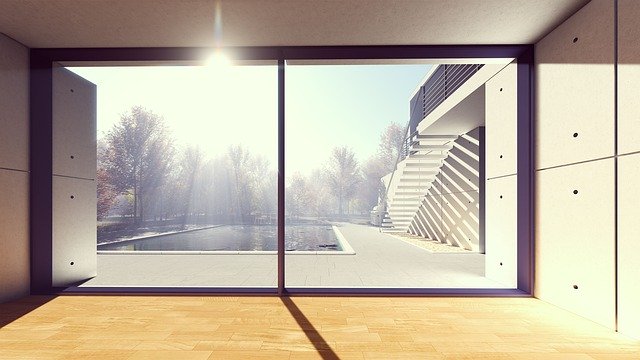 Modern windows are great energy savers.
New construction homes warranties
Buying a new construction home means you get all kinds of warranties. These do not only include the construction itself but everything inside. This is, essentially, much more than you will ever get if you buy a pre-owned home. The main benefit of buying new is definitely the fact that it will last longer.
There are no hidden costs, defects, or any similar problems
. This reduces the maintenance and other costs, thus saving your budget from expenses. Overall, it's one less thing to worry about.
Possible customization
The good thing about new construction is that it can easily be customized. This is important to point out, especially if you are an early buyer considering several different options. If the builder has few ongoing projects, he can offer you the option to personalize your future home. From the additional division of space to adding additional appliances, furniture, or countertops, the sky is the limit. In addition,
starting a life in a fresh space gives you the opportunity to give it your personal touch.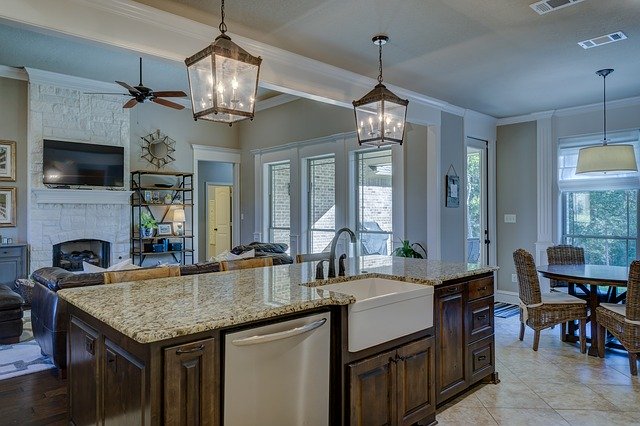 A countertop here, an oven there, you can customize almost everything.
There are many benefits of buying new construction homes
. For some, it means better financial perks. For others, it means fewer things to worry about. In all cases, it means no additional stress about stuff being old and worn out. You buy a new property and it will serve you well for a long time. Just don't forget to start your search on time and don't rush to make the final decision. New will be new no matter what. Just find the layout and design that suits you the best.
Pictures:
https://pixabay.com/photos/new-home-house-construction-estate-2409165/
https://pixabay.com/photos/housebuilding-site-construction-work-3370969/
https://pixabay.com/photos/window-indoors-empty-architecture-3065345/
https://pixabay.com/photos/kitchen-real-estate-interior-design-1940177/